ISO
Our quality management system is certified according to the ISO 9001: 2015 standard, which guarantees high product quality and care for customer satisfaction. In accordance with the requirements of the quality management system ISO 9001: 2015, conditions have been created for effective monitoring of after-sales and quick response to each customer request within the regular and extended warranty period as well as outside it.
We manage quality in every business process because all employees of the company are equally responsible for quality and each employee contributes with his thinking and work to the quality of the delivered product.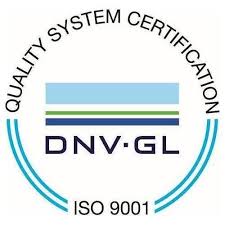 NATO
Upgrade d.o.o. is one of the first companies in Croatia whose quality assurance system is certified according to NATO standards. Our quality management system is certified according to the AQAP 2131: 2017 standard, after going through an extensive, clearly defined procedure and criteria and achieving an assessment of full compliance with the rigorous criteria of NATO and the Ministry of Defense. The certification was carried out by the authorized bodies of the Ministry of Defense.
Certification of our company according to high NATO standards on the one hand provides support to the Croatian defense industry and the entire economy, and on the other hand provides the Croatian Army with the best possible equipment within Croatian financial capabilities.
Furthermore, the company's compliance with NATO standards enables it to participate in public procurement tenders in all NATO member states, and also serves as an excellent reference in non-NATO markets.
Compliance with AQAP-2131 gives the customer confidence that Upgrade d.o.o. may deliver a product that meets all the requirements of the contract and provides appropriate evidence guaranteeing the delivery of the requested product. All documented information in the field of monitoring the activities of external suppliers for the purpose of verification and validation and input control of procured funds are available to the Buyer and / or the representative of the State Quality Assurance. We assume responsibility for compliance with the requirements of the products provided to the Customer, whether the products are manufactured in our facilities or procured from external suppliers that we keep under control.
,